Meon Grange, Warnford Road, Corhampton

Client: Banner Homes, Value: £20,000
I have found Borderland Fencing to be health and safety conscious and helpful when dealing with any snagging work required.

Which of your products/services were used:
Acoustic Fencing, Trellis, Railings, Closeboard & Gates
Project Overview:
Development of Apartments, Small footprint with communal area, adjacent to light industrial unit.
How you brought additional value or innovation to the project?
Due to the fact this development is next to a small industrial estate, we were able to advise on the type of Acoustic fencing which would best complement the development, as well as supplying and installing all products. 
Name: Alan Richards  
Position: Contracts Manager
Other projects

Project 2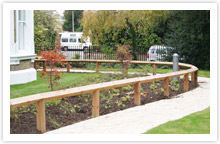 Client: Linden Homes
Where: Park Centrale, Southampton
Value: £250,000
Specialist Bin/Cycle Stores, Railings, Closeboard & Gates, Hoarding &
Knee Rail.
Project 4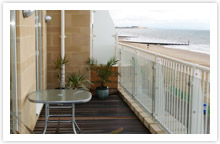 Client: Barratt Homes
Where: Honeycombe Beach, Boscombe
Value: £400,000
Goat Fencing, Beach Huts, Hardwood Decking, Hoarding.